Shop
Welcome to the Staffordshire Fuel Supplies Shop Page
Everything you see here can be ordered online and paid for by Debit Card via Sagepay. Payments are made in Sterling and all transactions take place on a secure payment page provided by Sagepay. All monies are paid to D Price & Sons of Moorview Farm, Stoke-on-Trent Staffs ST9 0DJ
Standard Estimated Delivery Times are 24-48 hours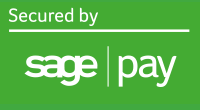 Free Local Delivery on Logs & Pick Up Available.
Delivery Charges
Semi Local (+10mile) £10 & Not Local (+15mile) £20. Orders Exceeding £100 on Logs only, automatically qualify for free delivery on Semi local (+ 10mile) delivery areas, and for not Local areas (+ 15mile) orders exceeding £150. Please see our Information page for more details.
FREE LOCAL DELIVERY ON COAL NO LONGER AVAILABLE BUT CAN DELIVER AT A CHARGE
We deeply regret that the FREE Local Delivery option is no longer available on the purchase of Coal but we can deliver at a charge (please call for a price). If you order logs over the value of £100 you can order coal alongside (not including the cost of coal). We apologise sincerely for this amendment, however, the service is no longer commercially viable.
Garden Furniture and Accessories must be ordered separately to any other product when ordering online
Display 15 Products per page